A quick guide to group shots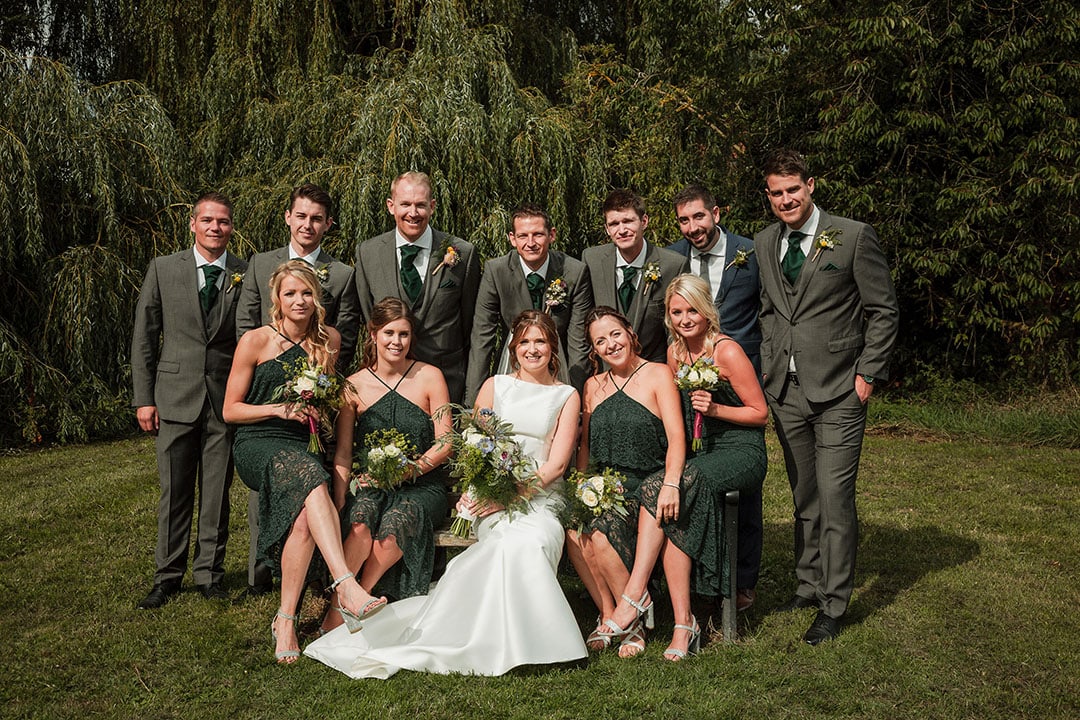 Although I'm primarily a documentary wedding photographer I am always happy to take group shots. Weddings are often the only time you will have all your friends and family in one place.
With some prior planning we can usually get your group shots done in under twenty minutes depending on the number required. I would suggest keeping your list to around 10 individual photographs, this will save guests getting bored or wandering off and let you get on with enjoying your day. It is usually best to take your group shots straight after the ceremony before guests start to disappear.
In my experience the three to completing your group shots quickly and smoothly are:
Make a list of the groups you want and send it to me before your wedding, I'll bring copies with me on the day
Appoint someone who knows everyone, usually the best man or usher to organise the groups
We'll pre-plan the location for the shots before your big day, with a bad weather alternative
I recommend taking a photo of all your guests first, asking those on your list to remain behind. Then grandparents, especially if they are older and may be uncomfortable standing around, then the bridal party with any young children to avoid them getting restless.
My suggested group shots:
Couple with all guests
Couple with grandparents
Couple with entire wedding party
Couple with bridesmaids/groomsmen
Bride(s) with bridesmaids/maid of honour
Groom(s) and groomsmen/bestman/ushers
Couple with each of each set of parents
Couple with both sets of parents
Couple with siblings
Couple with close family members
Remember I'll be shooting candid shots throughout the day, but it is important you point out any key guests you want photographed. Also you're welcome to come up to me at any point during your day and ask for a photo with a particular guest or guests.